Discover Rhumart, regain control over your health, live better!
We are proud to make these revolutionary Self-Health™ systems available worldwide.
The Rhumart Self-Health™ Family System MBI-3003

Includes: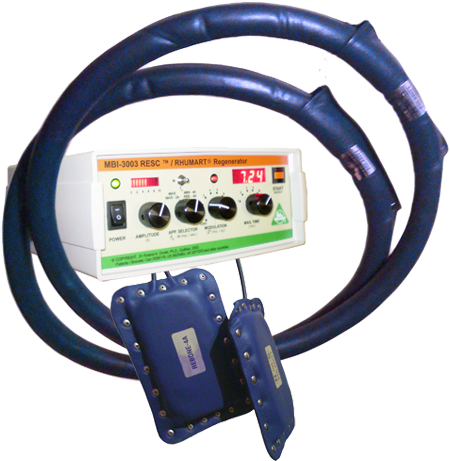 This product is available only upon direct request.
Please contact us at info@rhumart.com or contact an independant distributor in your region.
New since 2009: Financing available. click here for more details.
Supporting literature

A wealth of information including scientific reports, books, recorded video testimonials and transcripts are available to help you understand the Rhumart phenomenon in greater details.
Browse the available documents and request your copies today!